7. Children
To the Child Side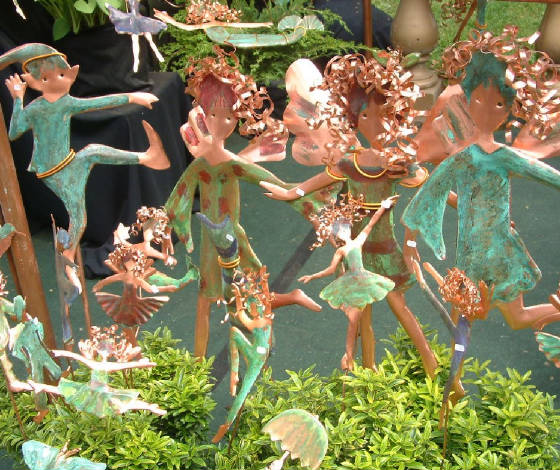 7 ~ Children
Area of the Child and Creativity,
Future and Projects
 
"This is the most active and creative are of the garden.
In this area we can « move » the way we want.
Originality is welcomed.
Let's bring some personal creative touch in this little corner of paradise where all is allowed.
With its youth and dynamism, this area can't stands the motonomy…"
 
Bases of arrangement :
 
Elements : Metal / Earth
Colors : Gold, silver, grey, white, pearly / Yellow, orange, beige, brown, ginger
Shapes : Rounded, semi-circles, oval / Square.