Biodiversity
Biodiversity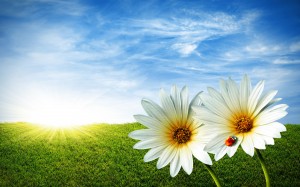 According to the Feng-Shui calendar, we are completely in period Earth (2004 -2024). It is a time of reunion between the man and the Earth. We become again sensitive to our immediate environment, to what it can incarnate of purer, to what it can revitalize on us on different plans. We are conscious of what we have done to nature since numerous decades and of the consequences of our acts now but also for our future. We are all becoming environmentalists actors to our own scale. The Feng-Shui of the garden as Claude Bureaux explains it, is aligned on this dynamics, it exists since the dawn and it will always be the protector of a natural well-being. That is its unique secret! Nathalie Normand
 
 

 
Claude Bureaux and Nathalie Normand,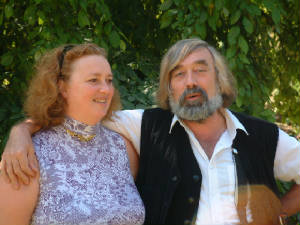 Défenders of the biodiversity
About Claude :
Apprentice gardener since the age of 14 years at Montreuil (near Paris), former pupil of the school of horticulture of the city of Paris, Claude Bureaux joins Le Jardin des Plantes de Paris in 1964 as help-gardener. He will assure the function of Chief Gardener from 1983 till 2003.
He is currently responsible of the mission of the diffusion of the knowledge, the educational action and the communication of the Jardin des Plantes de Paris and of the Arboretum National de Chèvreloup within the department of the botanical and zoological gardens of the National Museum of Natural History.
Gardener Master under the patronymic of Ludovicien L'Egalité, Claude is like his friend Michel Lis, member of the confraternity of Saint-Fiacre. Lecturer for the associations of domestic gardens, of the societies of horticulture and of the committees of flowering, horticultural columnist, he has participated in various radio and television broadcasts at "Le Jardin de la Grande Famille" on Canal+, with Nicolas Robin on Europe 1, and presently on France Info, on Saturdays and Sundays (garden chronics at 11:00 o'clock).
Defender of the horticultural biodiversity, militant of the flowering of France, recognized by his pairs for his vivacity, his knowledge and his devotion, Claude commits today for a reasoned gardening, between wholly bio, not always easy to achieve, and wholly chemical dangerous for the environment.
Marriage of Biodiversity and Feng-Shui :
Nathalie committed herself with the defense of the environment and biodiversity since her most tender childhood. Since 17 years to the service of her own garden and the one of her friends, her passion brought her to militate within the Association des Jardiniers de France, first as adherent, local correspondent; then as instructor and lecturer.
When she asked Claude to write the preface of her work on the Feng Shui of the Garden, he has asked numerous questions on the well-founded and the mission of this ancestral art. The common points are numerous and Claude accepts then generously this new engagement.
Claude and Nathalie both sensitize each by their different actions the big and the young public to the urgent message of the safeguard of the horticultural biodiversity.