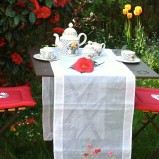 Posted by Nathalie Normand on Nov 7, 2016 in BLOG | 0 comments
May & love in the garden or a love garden This is the month of flowers when the garden explodes from happiness of finding again the heat of the earth which goes in increasing. When visiting gardens to realize, there's often the sad observation that the area reserved to the couple is disregarded or non-existent. So...
Read more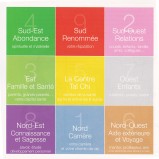 Posted by Nathalie Normand on Oct 24, 2016 in BLOG | 0 comments
Clarify your garden According to the most old teachings, the invisible force or vital energy called Ch'i flows through and impregnates everything, even us ! Yet the Feng-Shui involves principally to lead and to harmonize this flow of Ch'i in the house like in the garden. Let flow freely the Ch'i, the atmosphere will be...
Read more