4 – My pond, my waterfall, my fountain, my water-point
4 – My pond, my waterfall, my fountain, my water-point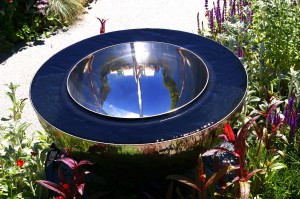 Bases of water garden
Placed on the Dragon side (Family-Health Sector) or in "abundance" zone (sector Wealth) or on Garden Turtle side (Career sector). Positioning of water in the garden have to be executed after the study of the Water Dragon*.
*Water Dragon :
Location and direction of water flow calculated by the Feng Shui Expert who considers the cardinal orientation of the building…
In Asia it is considered that Water Dragon well anchored brings happiness and prosperity to the local inhabitants.
Comments :
"I have seen while working on the ground that water flowing in the wrong direction decreased or even compromised financial capabilities of a company.
After a reorganization and rebalancing of water energy, companies have found one of the most promising financial potential…"
Loading Images