5 – Draw your Garden
5 – Draw your Garden
 
Audit and design of your space or your garden…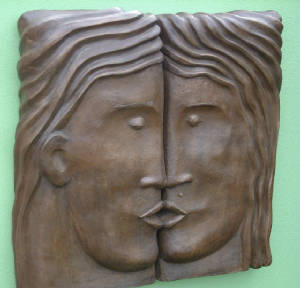 Nathalie will come to see your garden or your interior/exterior space, will discuss with you on your projects on short and long term and will audit the potential of your green space according to the Feng Shui principles. She will take the time to feel what is happening in your garden, listen to your needs and list your priorities.
Then a global design project will be proposed to you so that you can make the right choices in total serenity and can benefit from them at the best moments.
You will discover a color, shapes and materials palette that suits to your space. Innovative decorative ideas respecting your personality will also be proposed.
> Benefits and Services

What will we need when we first met?
A green space or not! And if possible: your "shopping" list (understand: what you wish), a ground plane.
We will take pictures, notes, sketches, measures…that are necessary to the desired design.

Fundamentals of architectural study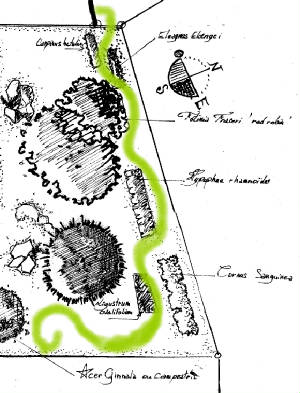 This expertise reveals very often the lacks and weaknesses already existing in the home or company. *A bad garden conception can increase the fatal effects of sectors which would be missing in the construction or badly ordered. And that is the point of rebalance the garden in positive energies.
The realization of a Feng Shui garden architecture aims to rebalance and re-harmonize the existing correlation between the natural landscape, the built and the energy flow in your garden.
The rebalancing will be done on a renovation or a creation of a coherent global plan, on stones called "levyings", water-points, trees and plants or even paths settings-up… The plantations heights, colors, shapes and materials will ennoble this project of a wellness garden.
Etude de la circulation du Chi (énergie)
Loading Images