Nathalie Normand
Nathalie Normand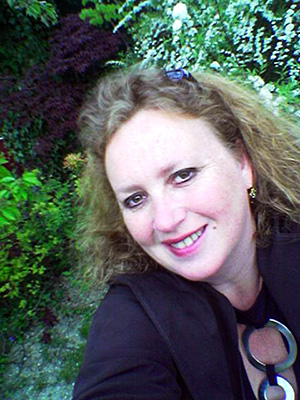 A long and ordered natural path toward the Feng-Shui
Of literary education from the Sorbonne, Nathalie graduated at the Center of Pedagogic Education of Versailles. After 15 years working with children as a teacher; she decides to learn Feng-Shui after a shattering life change.
Graduate expert in Feng-Shui, she dedicates herself exclusively to the practice and to the teaching of this discipline in its most modern form and the more adapted to one's western and daily life.
Nathalie is consulted as by many individuals, firms (Hotel and Real estate holdings, Cabinets of architects, Professionals of health…), notably for the creation of gardens, one of her passions coming from her childhood.
She writes articles on the Feng Shui of the Garden for different newspapers or web sites: Jardiniers de France, Plantes et Santé, Pour nos Jardins, Prima…
Training professor within the association The Gardeners of France (1st association of amateur gardeners of France) and Member of the Royal Horticultural Society, Nathalie animates numerous conferences everywhere on the theme of the Feng-Shui, the energy of trees and Geobiology, in France and in Europe.
Some of her conferences are held at the King's Vegetable garden, Ecole Nationale Supérieure du Paysage de Versailles where she teaches.
Her garden was chosen by France 3, in September 2002 then in August 2003, in the setting of the broadcast "Côté Garden", to make the viewers discover the harmony of the Feng-Shui garden.
Every year in the month of June or September, Nathalie opens the door of her garden for a commented visit dedicated to the enthusiasts of the Nature and Biodiversity.
Author of the work: Mon Jardin Feng-Shui et moi, appeared May 12, 2009, prefaced by Claude Bureaux, Nathalie is fascinated by the Charming houses and the castles, her team made of professionals opens you the doors of these new places of relaxation and conviviality.
Lately she was invited on "Europe 1" in company of Laurent Cabrol, then on TF1 with Marie-Ange Nardi giving desire to each one to appropriate its space garden according to the ancestral principles of the Feng-Shui.
Alain Baraton presented its last work on France Inter.

Expert and Trainer in Feng Shui & Geobiology
Landscape Architect in Feng-Shui, Zen & Tao Gardens
Autor of Mon Jardin Feng-Shui et moi Guy Trédaniel Publisher en 2009 & 2018
Professor in Continuing Education, Versailles ENSP in the King's Garden and Tecomah
Voluntary professor at the Association of the France's Gardeners
30 years of experience Garden at the service of enthusiasts.
Editor of specialized articles in Feng-Shui and Geobiology
Member of the VVF jury (Cities and Flowery Villages) Yvelines
Member of the Royal Horticultural Society
Defender of biodiversity.