Nathalie Normand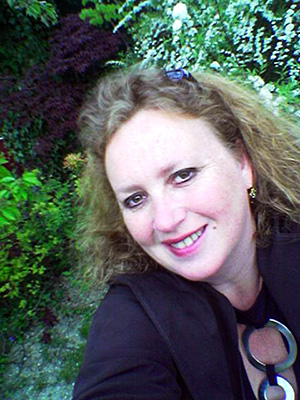 Un long chemin naturel et structuré
vers le Feng Shui et la Géobiologie.
De formation littéraire à la Sorbonne, Nathalie est diplômée du Centre de Formation Pédagogique de Versailles. Après 15 années consacrées à l'enseignement auprès des enfants; elle décide de se former au Feng-Shui après un changement de vie bouleversant.
Expert diplômée et formée auprès de Maîtres occidentaux (IEFS) et orientaux Maître Nghia TRAN, elle étudia aussi le Feng-Shui sacré de l'Inde, le Vastu Shastra. Elle se consacre ensuite exclusivement à la pratique et à l'enseignement de ces disciplines dans leurs formes les plus modernes et les plus adaptées à une vie quotidienne et occidentale.
Elle rencontre ensuite Monsieur Georges PRAT , Architecte DPLG, et découvre tous les bienfaits de la Géobiologie et ses racines dans nos anciens sites majeurs occidentaux. Elle organise des stages sur la Géobiologie sacrée notamment à Chartres. Grâce à Georges Prat qui l'invite à participer à des recherches en Bretagne Nord, elle rencontre ensuite Alexandre RUSANOV, Ingénieur Géologue, et Jean UGUEN; elle se forme alors à la détection des pollutions électromagnétiques et à leurs conséquences sur la vie humaine, animale et végétale. Georges lui transmet ses degrés de Reiki. Dans cette lignée, elle est instruite par un Maître de Raja Yoga, en la personne d'Huguette PINSON, elle-même élève de Lucien Ferrer.
Elle rédige un premier ouvrage "Mon jardin Feng-Shui et moi", préfacé par Claude BUREAUX, le plus ancien Maître Jardinier du Jardin des Plantes de Paris, Muséum d'Histoires Naturelles. Ce guide permet à tout un chacun d'aborder les notions du Jardin Feng-Shui et de créer son propre plan à partir des outils pratiques proposés. Il est un support pédagogique pour de nombreux paysagistes qui l'utilisent pour concevoir.
Elle étudie ensuite la Géomancie avec Margot THIEUX, Géomancienne de renom.
Nathalie consacre une partie de son temps libre à des recherches en Géobiologie avec différents groupes composés de radiesthésistes et d'ingénieurs géologues passionnés par ces sujets vitaux.
Consultée à la fois par de nombreux particuliers, entreprises et pour la création ou le soin de jardins, une de ses passions née au cours de l'enfance, elle rédige des articles sur le Feng Shui du Jardin pour différents journaux ou site web: Jardiniers de France, Pour nos Jardins, Prima, Santé Magazine, Habitat Mode d'Emploi, Plantes et Santé…
Professeur au sein de l'association Les Jardiniers de France (1ère association de jardiniers amateurs de France) et Membre de la Royal Horticultural Society, Nathalie anime de nombreuses conférences sur le thème du Feng-Shui, de l'énergie des arbres et de la géobiologie, partout en France et en Europe.
Ses conférences et ses cours sont donnés toute l'année dans le cadre de la Formation Continue au Potager du Roi à l'ENSP, Ecole Nationale Supérieure du Paysage à Versailles, mais aussi à Tecomah, Ecole de l'Environnement à Jouy-en-Josas.
Son jardin fut choisi plusieurs fois par France 3, dans le cadre de l'émission « Côté Jardin », pour faire découvrir aux téléspectateurs l'harmonie du Jardin Feng-Shui. Une de ses créations paysagères composée à l'occasion de la manifestation "Versailles Côté Jardin" qui se déroulait au coeur même du Potager Royal fit l'objet d'un reportage pour l'émission régionale du 19/20. Elle enchaîna ensuite les reportages TV et radio sur TF1, Direct 8, Silence ça pousse…Europe 1, France Inter, RMC…
Chaque année au mois de Juin, Nathalie ouvre la porte de son jardin pour une visite commentée dédiée aux passionnés de la Nature, de la Biodiversité et du Feng-Shui.
Nathalie Normand
Expert et Formateur en Feng Shui & Géobiologie
Artiste-Paysagiste, Designer : Jardins Feng-Shui, Zen & Tao
Professeur au sein de la Formation Continue, ENSP de Versailles au Potager du Roi et à Tecomah
Professeur bénévole au sein de l'Association des Jardiniers de France
30 ans d'expérience Jardin au service de passionnés.
Vice-Présidente France de La Fédération Internationale de l'Arbre. Défenseur de la biodiversité. federation-internationale-arbre.blogspot.fr
Rédactrice d'articles spécialisés en Feng-Shui et Géobiologie. Membre de l'A.A.R. Paris
Membre du jury VVF (Villes et Villages Fleuris) Yvelines
Member of the Royal Horticultural Society. Londres                                                                                   
Auteur de Mon Jardin Feng-Shui et moi chez Guy Trédaniel Editeur en 2009, 2e édition parue en Juillet 2018.